Over the last two months, I've been on three podcasts talking about writing, mad science, and my book, Devil in the Microscope. In case you missed them, here are the links. Thanks to all of the hosts for being awesome and for listening to me ramble about stuff that I love. I had fun at each one.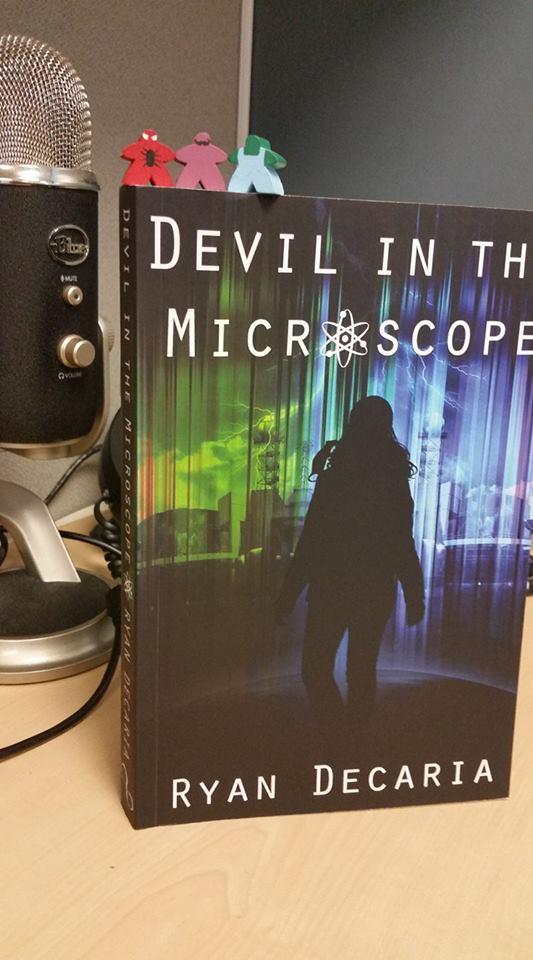 Dungeon Crawlers Radio
I talked with the awesome DCR crew about the choices I made writing Devil in the Microscope, including why I chose a teen girl as a protagonist, why my story takes place in Florida, and why I chose mad science as a backdrop. They had excellent questions and were entertaining.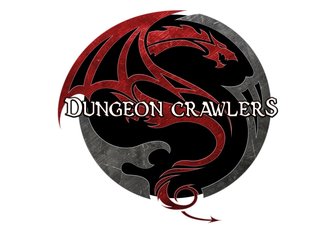 http://www.dungeoncrawlersradio.com/episodes/episode-the-devil-in-the-microscope
StoryHack Podcast
Bryce and I had a great conversation about all the fun stuff I love: board games, mad scientists, writing, and my book. Bryce is also a writer and runs the StoryHack magazine. Check it out.
Writescast
r. r. campbell has a great voice and a excellent format in his podcast. He grilled me on my mad science and science fiction in general. We discussed whether the science in science fiction needed to be realistic and accurate or whether it is better to treat it like magic.
Writescast 018 – Mad Science in Science Fiction with Ryan Decaria
---
And if you not sick of listening to my sultry voice, you can also head over to Meeple Nation to listen to me gush about all the awesome board game action.
Meeple Nation
May I recommend episode 177. We talk about mechanics and themes that we are suckers for in a board game.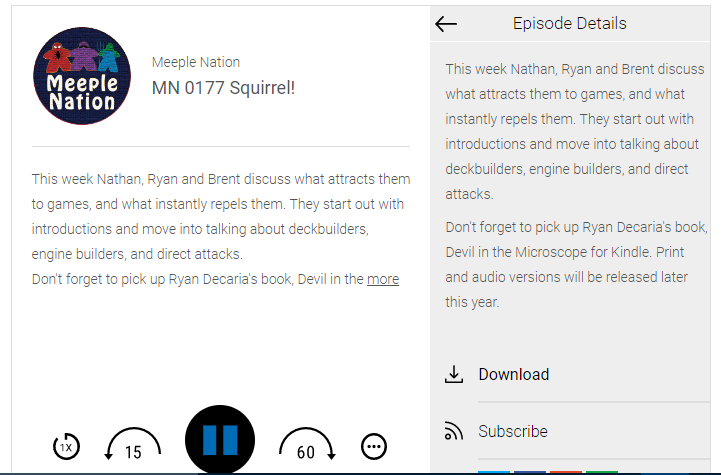 https://itunes.apple.com/us/podcast/meeple-nation/id884682903